They were conspiring  to distribute  the drugs into Washington County.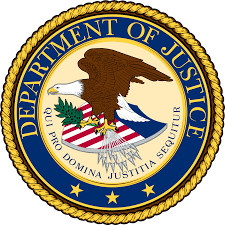 Baltimore, Md (KM) Two Maryland men were convicted of federal charges relating to a conspiracy to distribute fentanyl and heroin in Washington County. Jarvis Antonio Coleman-Fuller, 35, of Hagerstown, and Eric Tyrell Johnson, 38,  of Owings Mills were found guilty by a federal jury on Friday.
Sentencing is scheduled for March 10th, 2023.
The US Attorney's Office for Maryland says evidence presented at a two-week trial said the two men and their co-conspirators worked to distribute heroin and fentanyl in Washington County. Federal officials say during their investigation, they confiscated more than 1.3 kilogram of fentanyl, five firearms, hundred of rounds ammunition and $12,534 in cash.
Witnesses testified that Johnson and Coleman-Fuller distributed fentanyl and illegally possessed firearms. The two have previous felony convictions, and are prohibited from possessing firearms and ammunition. Federal officials says both men possessed firearms in the  furtherance of drug trafficking crimes.
Eight co-defendants pleaded guilty for their roles in the conspiracy and are awaiting sentencing. '
The US Attorney's Office says Coleman-Fuller and Johnson faced a mandatory minimum sentence of at least five years in federal prison, and  up to 40 years for the drug charges and ten years incarceration for being a felon in possession of a firearm. But actual sentencing for federal crimes is usually less than the maximum penalties after taking into account US Sentencing guidelines and other factors.
US District Court Judge Deborah Chasanow will pronounce sentence next year.
By Kevin McManus