His plane went down into an icy creek.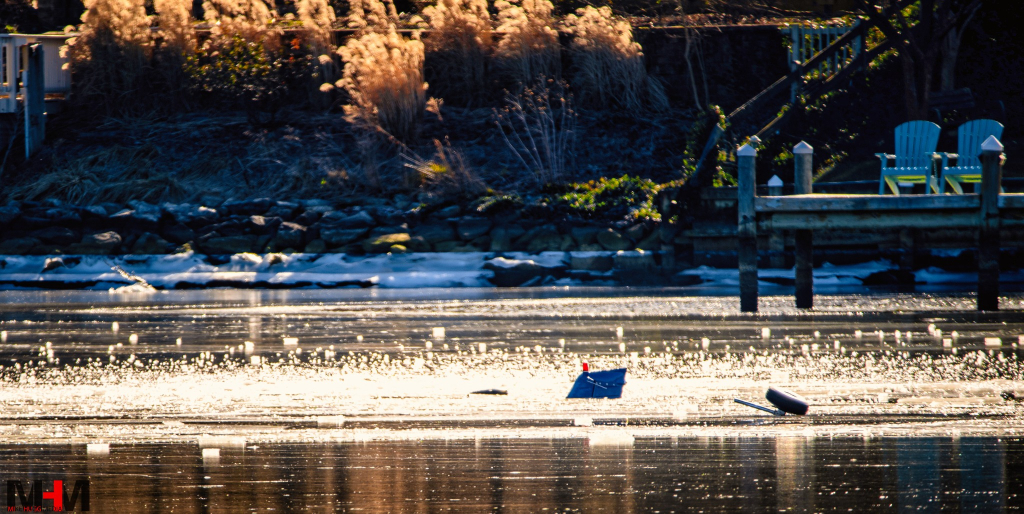 Plane in Beards Creek in Anne Arundel County (Photo from Mike Hugg Media)
Edgeweater, Md (KM) A  Prince Frederick man was the pilot of a single engine plane which crashed into Beards Creek near Edgewater on Monday morning. Steve Couchman, 71, was taken to Anne Arundel Medical Center for treatment.
Maryland State Police say Couchman was flying a Piper Cherokee which took off from Lee Airport. Moments after the plane took off, the engine began sputtering and crashed into Beards Creek. .
Two people nearby and an on-duty Anne Arundel County Police Officer heard the call. They used three kayaks to skim across the icy creek as the plane was sinking. When the kayaks got near, the pilot was able to hang on to one of them to stay afloat.
Maryland Natural Resources Police responded to the scene by boat. Officers cut through the Ice and got the pilot on to their boat They brought the man to Annapolis Landing where he was transported to the hospital.
None of the kayakers was injured.
State Police are investigating.
By Kevin McManus