The jury heard about an autopsy, DNA swabs, cellular technology.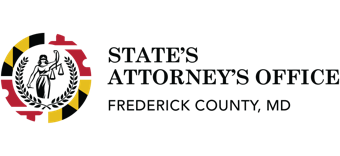 Frederick, Md (KM) More testimony was heard on Tuesday in the trial of Lemuel Roberts, 34, of Winchester, Virginia. He is charged with the murder of his ex-wife, Kaitlin Roberts in Frederick County, Maryland.  . Her body was found along English Muffin Way in January, 2020. .
A former Deputy with the Frederick County, Virginia, Sheriff's Office, Anthony Kendra, told jurors he was working on January 11th,2020, when deputies responded to Lemuel Roberts' home on Oakmont Circle to secure the scene so investigators could enter the residence. Body camera video showing investigators doing a security sweep of Roberts' home was shown to jurors, along the body camera video after  Roberts pulled  up to his residence in his Lexus.
Also speaking to the jury on Tuesday was Detective Bryce McGuire-with the Frederick County, Maryland, Sheriff's Office. He responded on  January 11th,  2020, to a body in the roadway at English Muffin Way, and attended the autopsy on Kaitlin Roberts on January 11th at the Office of the State Medical Examiner in Baltimore. McGuire says he canvassed where the body was found and located video from Navistar which is near where Kaitlin Roberts' body was found, as well as video from the Crown station on Mountville Road. He also submitted DNA swabs from the investigation to the State Police Crime Lab
McGuire also told the court he obtained an arrest warrant for Lemuel Roberts, charging him with  murder, and worked to get the defendant extradited back to Maryland.
Special Agent Michael Fowler with the FBI's Baltimore Cellular Analysis Survey Team testified as an expert witness on historical cellular analysis and cellular technology. Fowler said he examined Lemuel Roberts' two cell phones and one belonging to the victim.. and said they moved into Frederick and then back to Virginia during the overnight hours of January tenth and 11th, 2020. .Fowler also gathered GPS data tracking the movement of Roberts' car and that of the victim.
Testimony is scheduled to resume on Wednesday morning at 9:00 in Frederick County Circuit Court.
By Kevin McManus