Sentencing is scheduled for April 21st, 2023.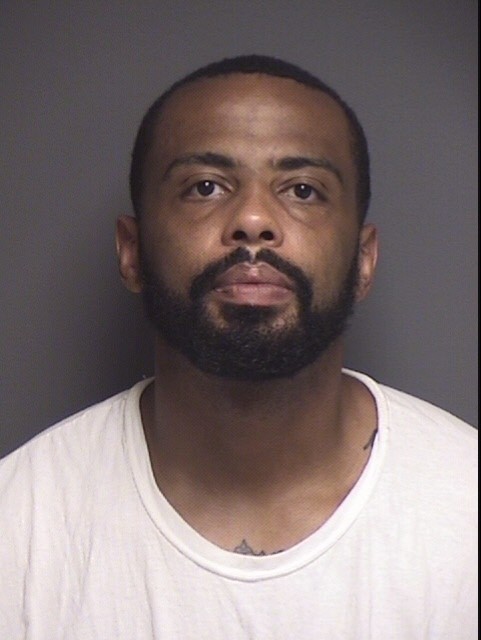 Lemuel Roberts (Photo from Frederick County State's Attorney's Office)
Frederick, Md (KM) A Winchester, Virginia man was convicted Thursday in Frederick County Circuit Court of 1st-degree murder. Lemuel Roberts, 34, had been on trial since last week for killing his ex-wife, Kaitlin Nicole Roberts,  three years ago. Her body was found in the area of English Muffin Way and English Muffin Court during the early morning hours of January 11th, 2020.
'
During the trial, the jury heard investigators say that Lemuel Roberts drove to Frederick, Maryland with his ex-wife, Kaitlin Roberts. She was stabbed 32 timers, and run over by Lemuel Roberts' Buick Enclave.
Authorities Lemuel Roberts drove his car back to Winchester, Virginia, where he seen in surveillance video driving his enclave through a Sheetz car wash. He also disposed of evidence in a dumpster at a Sunoco gas station, including the victim's work name plate and purse, and then he went to his home.
The Buick Enclave was set on fire, and the jury heard from a fire investigator with the Frederick County, Virginia Fire Marshal's Office who said the was intentional.
"There's a lot of evidence presented in court that connected Lemuel Roberts to the crime; including injuries to his hand; the vehicle in question was caught on surveillance camera from a local business nearby  the scene at the time we believe the crime occurred,": says Will Cockey, a spokesman for the Frederick County, Maryland, State's Attorney's Office.
In many criminal  cases, defendants are usually charged with more than one offense. But in Lemuel Roberts' case, he was only charged with 1st-degree murder. "The jury was given an option to consider 2nd-degree murder  option in this case. By finding him guilty of 1st-degree murder, that automatically disregarded the 2nd-degree murder option,": he says.
Sentencing is scheduled for April 21st, 2023. Cockey says Lemuel Roberts could receive life without parole.
"This joint investigation between the Frederick  County Sheriff's Office in Virginia, and the Frederick County Sheriff's Office in Maryland made this prosecution successful," says Deputy State's Attorney Kirsten Brown, in a statement. "We were equipped with a team of professionals who assisted us with getting justice for Kaitlin. We appreciate the support of Kristin's family and the law enforcement agencies."
By Kevin McManus