The full measure ran into some problems this year.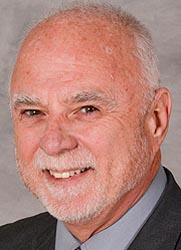 Delegate Ken Kerr
Annapolis, Md (KM) It looks like a scaled-down version of a bill dealing with prior authorization for prescription medications will pass this year in the Maryland General Assembly. The legislation sponsored by Frederick County Delegate Ken Kerr would establish requirements and prohibitions when it comes to insurance companies approving or denying payment for drugs prescribed by their doctors for their patients.
The measure underwent a hearing last month. "We worked really hard on that bill, and things were moving along very quickly in the House. But then we found out that the Senate still didn't have a good understanding of the bill, and were reluctant to take any action on it this year,:" he said.
Kerr says the legislation crafted this year would exempt dose changes on medications prescribed by psychiatrists from prior authorization. "If someone's under the care of a psychiatrist and the psychiatrist is trying to find the dose, the psychiatrist can increase the dose without requesting permission from the pharmacy benefit manager," says Kerr.
He says a commission will look over the full bill during the summer with a new measure to come before the General Assembly next year.
Kerr says it is disappointing that the full legislation won't pass this year. "We worked really hard on this. I met with a group of all the stakeholders before the hearing. We met three times after the hearing, and we were really making great progress until we found out that the Senate just didn't have the same progress with the bill that we were having over here in the house," he says.
The legislation underwent a hearing last month before the House Health and Government Operations Committee.
By Kevin McManus