Federal officials says he robbed two banks, an armored car and a convenience store.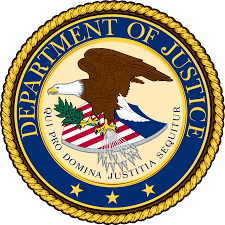 Greenbelt, Md (KM) A 17-year sentence in federal prison was handed down Thursday to a Burtonsville man for several armed robberies. Israel Ramirez, 29. will be placed on five years of supervised release after he gets out of prison. .
The US Attorney's Office for Maryland says Ramirez was charged for the armed robbery of an armored truck, two banks and a convenience store. During those times, he fired his weapon.
According to his guilty plea, Ramirez robbed a convenience store in Laurel twice. During a July 4th robbery at the store, he fired his gun at a cigarette display when the clerks had trouble opening the register. Ramirez robbed the same store on July 12th. He kept his hand in his pocket as if he had a gun and demanded cash from the register. . The clerk recognized him from the earlier robbery, and handed him the money from the register before Ramirez fled. .
He robbed the armored truck on July 12th, 2021 by brandishing a gun on the driver following a pickup at a business. He got that money, but Ramirez demanded the cash from the other pickups. The driver told Ramirez he couldn't get into the truck and retrieve the money. As he was returning to his car, Ramirez fired one shot at the armored car driver as he attempted to get inside of the armored truck.
He robbed two banks in Silver Spring on November 4th  and December 3rd. 2021. During  both robberies, Ramirez brandished a gun, according to his plea agreement, and demanded the employees give  him $10,000. In the first robbery, Ramirez fired his gun into a wall as he was leaving. During the second holdup, Ramirez fired multiple shots into the ceiling of the bank before demanding money.
Law enforcement officers served a search warrant at Ramirez residence on the day of the second bank robbery, and recovered a black 9mm handgun that matched the description of the weapon used  by Ramirez during the robberies. . Shell casings recovered from the seine of each robbery matched those coming from Ramirez's weapon.
By Kevin McManus