The robbery occurred in March.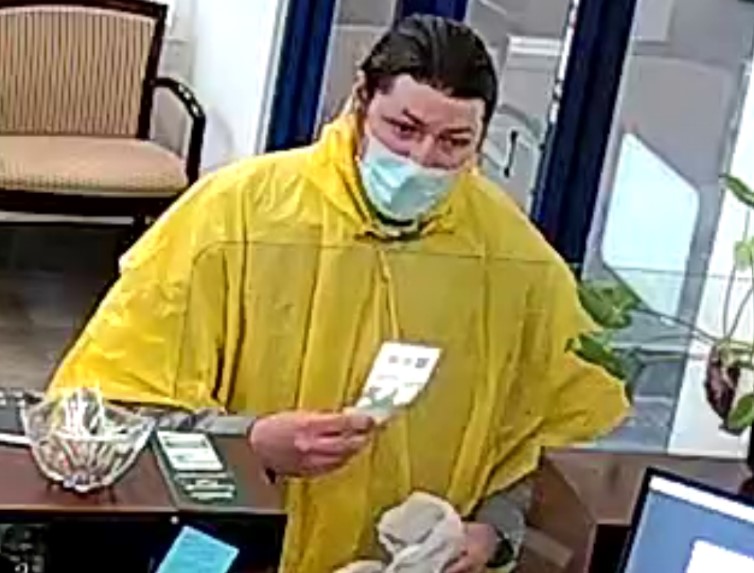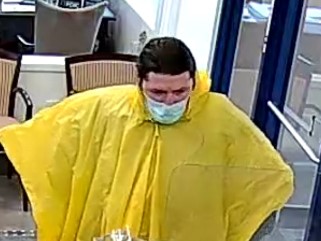 Pictures of a Wesbanco Bank robbery, March 24th, 2023 (Photos from Carroll County Sheriff's Office)
Mount Airy, Md (KM) The search is on for a suspect in the March 24th, 2023 robbery of the Wesbanco Bank at 201 East Ridgeville Boulevard in Mount Airy. The robbery occurred at around 1:36 PM.
The Carroll County Sheriff's Office, which is assisting the Mount Airy Police Department in this investigation, says the individual is a Caucasian male, about 6'0″, with long brown hair who was wearing a medical mask, black sweatpants with read and white striping and a yelllow poncho.
If you have information on this suspect, you're asked to contact the Carrol County Sheriff's Office. You can contact Detective Harbaugh at [email protected], or call 911 immediately.
By Kevin McManus