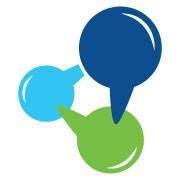 (Maryland Tech Council)
Frederick, Md. (BW)- The Maryland Tech Council will be partnering with Mount Saint Mary's to provide educational resources to members.
Members of the MTC will be eligible to receive 20% off tuition for courses in Mount Saint Mary's University's Division of Continuing Studies.
These courses are offered to technology and life sciences trades, including date science, business administration, agriculture, energy, cybersecurity, biotechnology and more.
All courses taken under this program can count towards undergraduate degrees, graduate degrees and/or post-baccalaureate certificates.
Online and in-person courses are available under this partnership.
CEO of the Maryland Tech Council, Kelly Schulz said this partnership offers affordable educational opportunities for employees/students.
This partnership helps the University increase their student population while it helps employers gain a more well-rounded and skilled employee.
The Maryland Tech Council has over 700 members. It is the biggest tech and life sciences association in the state.
Mount Saint Mary's University currently has over 2,000 students and is one of three higher education campuses in Frederick.
Schulz said the goal of the Council is to grow the technology and life sciences ecosystem in Maryland.