They were closed early Monday  following a tanker truck crash.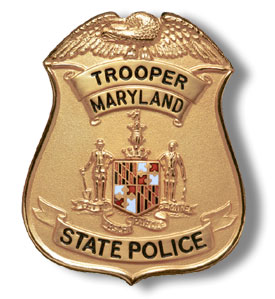 Hagerstown, Md (KM) Good news for motorists who travel Interstate 81 in Washington County: all the lanes near Halfway Boulevard have reopened following a tanker truck crash earlier in the day. .
On Monday morning at around 6:15, State Police say troopers from the Hagerstown Barrack responded to I-81 north of Halfway Boulevard for the crash. They say a preliminary investigation revealed that the tanker truck blew a tire, causing it to swerve off the highway, go through a guardrail, go down an embankment and overturn.
The driver, Steven Patrick Norfolk, 32, of Pennsylvania, was taken to Meritus Medical Center for treatment of his injuries.
The truck was carrying ammonium nitrate of which three gallons spilled on the highway. Both lanes of I-81 were closed near Halfway Boulevard and traffic was detoured. As a precaution, businesses within 1500 feet of the accident scene were asked to evacuate. They were allowed to reopen at around 9:30 AM.
The northbound lanes of I-81 in that area were reopened by 8:50 AM  All southbound lanes were reopened by mid-afternoon.
Troopers from the State Police Commercial Vehicle Enforcement Division assisted in this investigation.
By Kevin McManus