The amount of $18,000.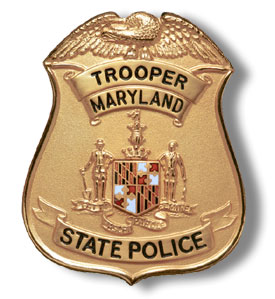 Westminster, Md (KM) A Carroll County resident managed to recover $18,000 lost through a phone scam .with the help of the Maryland State Police.
On Monday morning at around 8:45, the individual walked into the Westminster Barrack and said he was the victim of a phone scam. He said a person claiming to represent Walmart had called, and said the victim owed $18,000..  He was told to purchase gift cards to pay off the debt.
The victim went to a store and asked  to purchase $18,000 in gift cards, but a clerk denied the request. When that didn't work, the caller said the victim could send certified checks for the amount owed to an address in Florida.
A trooper accompanied the victim to his bank on Monday, and was able to place a hold on the checks. The State Police Criminal Enforcement Division contacted the Postal Inspection Service which intercepted the package before it reached its destination. The package and the checks were returned to the resident .
Authorities remind us to be vigilant when it comes to scams,  particularly when asked to purchase pre-paid gift cards or send money out of state. Scammers use  the internet  and the phone tactics to exploit unsuspecting individuals. State Police say be suspicious of anyone who asks  for a pre-paid gift card to repay a debt, or  you're asked to send money outside of the state. If you feel you've been duped, contact local law enforcement.
The investigation into this incident continues, Maryland State Police say.
By Kevin McManus