A single family home was damaged.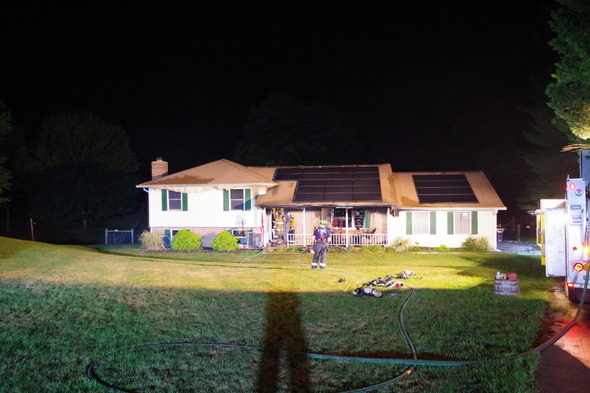 House Fire, 1380 Alison Court, Westminster, 7-25-23  (Photo from Md. State Fire Marshal's Office)
Westminster, Md (KM) Fire broke out at a home in Carroll County late Tuesday night.
Fire fighters were dispatched just before midnight to 1380 Allison Court in Westminster for a split level, single family home on fire. They spent a half hour bringing the flames under control. There were no injuries reported.
Damage is estimated at $350,000, according to the Maryland State Fire Marshal's Office.
Investigators say the fire originated in the living room, but the cause remains under investigation.
The fire was discovered by the owners.
By Kevin McManus