Parents reminded to make sure their children are ready.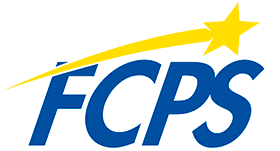 Frederick, Md (KM) The first day of school is coming. Public Schools in Frederick County will be opening their doors for the new academic year on Wednesday, August 23rd.
Parents have been doing their back-to-school shopping, picking out new clothes, school supplies and other necessary items. Superintendent Dr. Cheryl Dyson says they also need to make  connections with the children's schools by subscribing to Schoology, "Find Out First" and "One Call Now," which is used by the School System to get out  the news about any emergency situation.
Dr. Dyson also says talk with your children about their day in school. "To impart just a positive attitude with the children, and know that this is going to be a fantastic year," said.
Along with that, Dr. Dyson says parents should get to know the teachers and staff at their children's schools. "I think that first connection is make sure you talk with the principals  or the administrators, the teachers, when you have the back-to-school nights, or the open houses. Just to really get to know the staff,": she says.
If a child is changing schools, such as moving from elementary to middle school, or middle school to high school, and is a bit apprehensive, Dyson says there is a way for parents to help their children get over this apprehension and actually look forward to going to a new school. "If nothing, children like routines,": she says. "The more they can drive pass their school or ride the bus route in advance, if parents can be with them the first day they get on the bus, the sooner they can get used to that routine, the better,:" she says.
"And then just having conversations about it,: Dr. Dyson continues. "So how was your first day? What are you nervous about? How can we help? And if there are questions that only a school official can answer, like an administrator or a counselor, then it's okay to call the school and ask the question."
Sometimes, it can happen, particularly with kindergarten students: getting on the wrong bus on the first day of school, and ending up at the wrong school. "First thing you should do is go to the main office and contact the administrator so that administrator can make sure they get to where they need to be," says Dr. Dyson.
She says parents can help prevent that from happening before the first day of classes. A child can wear "a little sticker to let them know the class where they're supposed to go, the bus that they ride, and maybe make a dry run,": says Dr. Dyson. "So if a child is going to a new day care or after care, that they make those connections early so students can get adjusted to what their new schedule is going to look like."
Dr., Dyson says she and other school administrators and some members of the Board of Education will be visiting some of the schools on the first day of classes to meet and greet students as they come walking through the front door.
By Kevin McManus