Residents can sign up for the free course.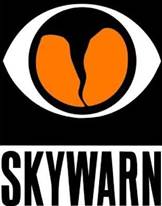 Frederick, Md (KM) The National Weather Service in Sterling, Virginia is hosting a SKYWARN Convection Course next month. It will be held on Tuesday, September 26th from 6:00 PM to 8:00 PM at the Frederick County Public Safety Training Center at 5370 Public Safety Place just off of Reichs Ford Road.
The course provides more advanced training to spotters, including severe weather hazards in the Mid-Atlantic; the ingredients and forecasting for severe weather; severe weather statistics; severe weather preparation and safety; NWS severe weather products; and the role of a SKYWARN spotter in severe weather. .
The SKYWARN spotter program is designed to obtain critical information about severe storms, and report it to the National Weather Service.
Individuals must be at least 14 years of age, and have previously attended a SKYWARN Basic class. The course is free, but residents need to register on line.at www.FrederickCountyMD.gov/SKYWARNConvection.
By Kevin McManus