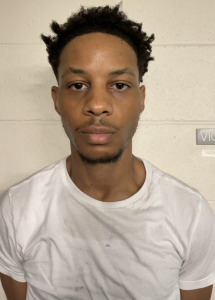 (Photo Courtesy of Montgomery County Police)
Germantown, Md. (BW)- The suspect of a shooting at the Germantown Top Golf on Tuesday, Aug 29 has been arrested.
28-year-old Cyprian Nwaigwe was located in Ocean City, Maryland on Wednesday, Aug 30, where he was arrested by Montgomery County Police, with the assistance of Ocean City Police.
He was charged with two counts of attempted second-degree murder, two counts of first-degree assault and two counts of firearm use in a felony violent crime.
At approximately 12:06 a.m. Tuesday, shortly after Top Golf closed, Nwaigwe was asked to leave the premises. He refused, leading to a physical altercation with a 23-year-old security guard. The altercation ended when Nwaigwe pulled out a handgun and shot the security guard in the torso. An 18-year-old employee was also shot in the leg. Nwaigwe then fled the scene.
The victims were transported to a local hospital for treatment of non-life-threatening injuries.
Nwaigwe now awaits a bond hearing.