It will provide services 24/7.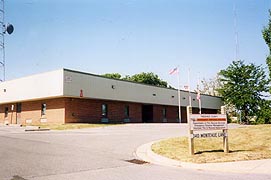 340 Montevue Lane
Frederick, Md (KM) A crisis stabilization center is expected to open later this month. The facility to be located at 340 Montevue Lane will be open 24 hours a day, seven days a week.
The County owns the building, but the center  will be operated by the Mental Health Association of Frederick County. "This will be a walk-in service so anyone experiencing an emotional, mental health, family, or relationship crisis as defined by them can come in and meet with a crisis specialist at no appointment and at no cost to them," says Shannon Aleshire, CEO of the Mental Health Association.
She says personnel at the crisis center can also help clients with substance abuse problems. "We do have a peer recovery specialist. They're a person with lived experience as someone who is traveling the road of recovery themselves," says Aleshire.
The Mental Health Association already offers these services at its offices on South Jefferson Street, but Aleshire says that center is not open 24 hours a day, seven days a week. "Right now, we're open 10 to 10 Monday through Friday, and 10 to six on the weekends. But people don't have the ability to schedule a crisis,": she says.
The crisis stabilization center is expected to open sometime later this month. "Our goal is mid to late September. We're experiencing some supply chain issues with getting our doors and door hardware in," says Aleshire. "And so to ensure the privacy of the individuals who are coming in for service, we can't open until we have  those pieces in place."
The next step is converting the building to provide 23-hour beds. "If somebody needs a different level of service—say inpatient mental health treatment–and we can't get them connected to a facility that has an open bed right away, it will give them a safe place to be and start receiving services while we get them hooked up to that service and get them transportation to that placement," says Aleshire.
She says that conversion of the building  is expected to begin next year.
By Kevin McManus