Another group which supports those policies also plans a rally.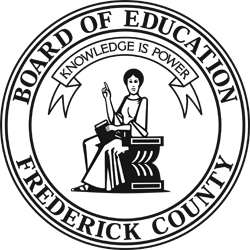 Frederick, Md (KM) A rally at the Frederick County Board of Education building at 191 East Street  in Frederick is taking place on Wednesday, September 13th from 5:30 PM to 7:00 PM. One of the organizers, Tom Neumark, who helped established the Frederick Classical Charter School, says it's in protest against the School System's policy on transgender and gender non-conforming students. He says parents appear to have no say in the matter.
"Trying to do secret  gender transitions  and having boys on the girls sports teams and in their bathrooms. That's  just crossing a line and I couldn't sit on the sidelines and watch it  happen," he says.
Neumark says he expects a large crowd. "Parents didn't realize this was happening until relatively recently and almost every parent I talked to thinks this makes no sense to have boys allowed in the girls bathrooms; schools secretly transitioning kids' genders," he said. "We're the majority now. We're part of a growing movement as people wake up, realizing  this is even happening."
This rally will take place while the Board of Education is scheduled to hold a meeting inside. But Neumark says participants will not be going inside to  speak due to recent policies adopted by the Board covering public testimony.
As part of this protest, Neumark says a number of parents will keep their students away from school on Thursday, September 14th. "So that the schools get the message that you can't do this. You need to respect parental rights. If you're not going not to respect parental  rights, we're going to not send our kids to your school. In some districts, actually, the schools will experience financial penalties,": he said.
This group is protesting Policy 443, which describes transgender and gender non-conforming students as a protected class in Frederick County Public Schools. It also says bullying, discrimination, stigmatizing and harassment of these students is prohibited.
Another section of the policy states that the fact that transgender and gender non-conforming students may use a different name or pronoun at school, or disclose their transgender or gender non-conforming status to school staff does not authorize the school staff to disclose that student's personal or medical information. The policy also goes on to say that FCPS will make sure that all identifiable and medical information will be kept confidential.
The policy also recognizes the right of these students to be  referred to by their preferred names and pronouns.
It also says every student is allowed to use the bathrooms and locker rooms that correspond to their gender identity. They can also participate on sports teams which correspond with their gender identity.
Also on Wednesday, a organization called Community for Frederick will be holding a rally showing support for transgender and gender non-conforming students. In a posting on Facebook, the group says organizations such as Moms for Liberty, and Transparency in Education have attacked the FCPS policies that protect transgender and gender non-conforming students, and the students, their families and FCPS staff have for months endured "misinformation and fear-mongering."
The group says its "Rally for Students' will take place on Wednesday, September 13th  from 5:30 PM to 7:30 PM at FCPS Headquarters at 191 East Street in Frederick.
Kevin McManus