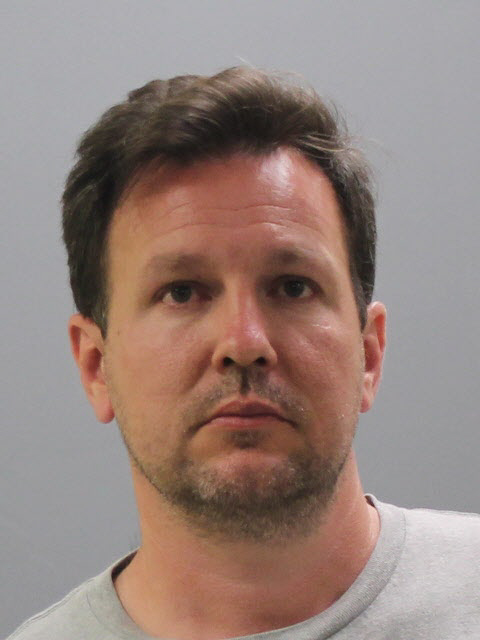 Jesse Cook (Photo from Frederick County State's Attorney's Office)
Frederick, Md (KM) A Frederick man was convicted Thursday night of one count of 1st-degree child abuse resulting in death.  Jesse Cook, 45, was also found guilty of two counts of 2nd-degree child abuse.
The Frederick County State's Attorney's Office says on June 17th, 2020, Sheriff's Deputies responded to 5305 Kingsbrook Drive for an infant in cardiac arrest. The baby was taken to Frederick Health Hospital where it was pronounced dead an hour later. The child was one month and 26 days old.
An autopsy determined that the child's injuries were consistent with non-accidental trauma. That included approximately 20 healing  broken ribs, a prior abdominal injury and a new abdominal injury that led to the baby's death. The Medical Examiner ruled the baby's injuries were consistent with blunt force trauma, and the infant's death was a homicide.
Authorities gathered evidence which identified Cook as the suspect who was also  the child's father. They say Cook sent numerous text messages and searched  numerous subjects related to the infant child.   Witnesses testified in court that Cook was "rough" with the child during its short life.
"These are the cases that keep you up realizing what some people are capable of," said State's Attorney Charlie Smith, in a statement. "The poor baby knew nothing but hate and abuse in this world. Jesse Cook is the reason we have prisons, and we will do everything within our power to make sure he is in one for many, many years."
No sentencing date has been determined.
The State was represented in Court by Chief Prosecutor of the Special Victims Unit, Tammy Leache, and SVU Prosecutor Lindsay Carpenter.
By Kevin McManus