He was also put on supervised probation.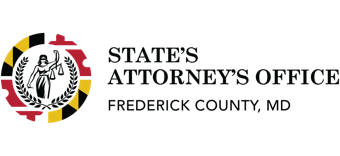 Frederick, Md (KM) Sentence was handed down on Wednesday to a Frederick man on a drug charge. The State's Attorney's  Office says Jeffery Lynn Osborne Bowie, 31, was given 20 years incarceration. But the judge suspended all but time served which is little bit less than one year. (Between September 20th, 2022 to April 13th, 2023) He was also placed on five years supervised probation.
Bowie pleaded guilty in April to possession with intent to distribute cocaine.
He was arrested in September of  last year following a major drug operation in Frederick city where police confiscated more than $330,000 worth of drugs and cash from homes in the  600 block of West Patrick Street, and the  1400 block of Taney Avenue. The Frederick County Sheriff's Office  says  authorities seized five pounds of cocaine, 12 pounds of marijuana, 70 grams of crack cocaine, numerous oxycodone pills, and $32,880 in cash.
At the time of his arrest, the Sheriff's Office described Bowie as a major cocaine dealer in Frederick County.
By Kevin McManus