It will require buyers to be informed whether a superfund site is near their new home.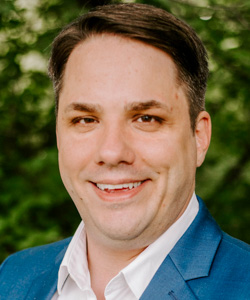 Delegate Kris Fair
Frederick, Md (KM) Two Frederick County legislators will be introducing a bill next year covering superfund sites. Delegate Kris Fair and State Senator Karen Lewis Young will be sponsoring a bill to require that anyone interested in purchasing a home within a half mile of a superfund site be informed of that fact.
"It might not stop them from purchasing the house by any stretch of the imagination. That's not the goal of the bill," Fair says. "The bill's simple goal is just to make sure homeowners are given proper information prior to making the purchase of a home, and things are not withheld from them."
And if they are withheld: "They will then have the right to what's called rescission which means they'll be able to null and void their purchase contract which I think is a really important key component to making sure that we protect homeowners as they're making decisions," he says.
The bill was introduced last year by Senator Young. She said it followed plans by a developer to construct 122 new homes and 180 condominiums on a 23-acre site between Shookstown Road and the fence line for Fort Detrick's Area B. The US Army dumped hazardous materials at Area B over the past several  years, contaminating the groundwater.
At the time, Senator Young noted that the property to be developed was not part of Fort Detrick.  She said there was a concern that prospective home buyers were not getting adequate disclosure.
The 2024 Maryland General Assembly is scheduled to begin its 90-day session on Wednesday, January 10th.
By Kevin McManus