Over 90 percent of  the Potomac River Basin experiencing drought conditions.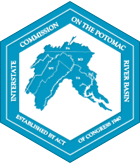 Rockville, Md (KM) The drought conditions experienced  currently in the Potomac River Basin are similar to ones experienced in past years. That's according to the Interstate Commission on the Potomac River Basin.  Executive Director Mike Nardollili says the river flows in the Potomac in the fall of 2023 are similar to the ones recorded during the autumn seasons of 1965, 1998 and 2001 They were followed by drought conditions in 1966, 1999 and 2002. . "The current flow of the Potomac is mimicking those three antecedents to the three droughts of modern times," he says.
"And so what we are concerned with if past is prologue, we are going to see significant need next year to have reservoir releases just like they were in the past with these three droughts," Nardollili continues.
The Commission says the Potomac has been 7.8 inches below average for the past year, and 90 percent of the Potomac River Basin is experience drought conditions.
Frederick County remains under a drought warning issued by the Maryland Department of the Environment.
If the current Potomac River levels don't improve, Nardolilli says the region could be in for some severe drought conditions, especially if climate change is involved. "If it's sort of an average drought,  we will get through it.  But if it's a climate change, turbo charged drought like they had in the west, that could be more significant," he says.
Tropical Storm Ophelia, which hit the region in late September with heavy rains and high winds, didn't break the drought. "We're pleased when we saw that, but it didn't  do everything," Nardollili says. "Ophelia did help, but it wasn't enough."
But not all long range forecasts are necessarily accurate. While it may seem like we will be experiencing   a lot of dry weather into next year, Nardollili says the Capital Weather Gang, a group of meteorologists who cover the weather and the environment for The Washington Post, are predicting significant snow this winter for the region. "Some of the predictions are that we'll get a lot more snow, a lot more snow than in the last five years," says Nardollili.
In the meantime, Nardollili says it's important not to waste water, no matter what the weather. "We always advise  people to use water wisely. And that is the mantra that we try to tell people that it's a resource," he says. "It's a resource that people should use with the mind that you don't want to waste water."
By Kevin McManus