It's expected to be transformed into a skilled nursing occupancy.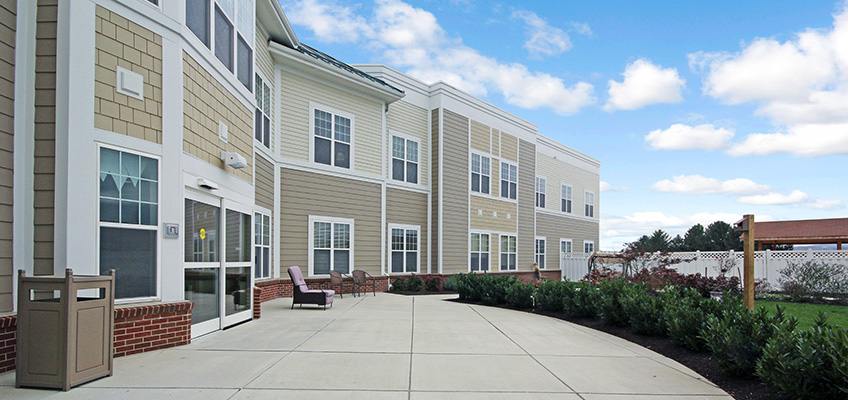 Montevue Assisted Living Center (photo from Montevue Assisted Living)
Frederick, Md (KM) An update on the transition of the Montevue Assisted Living Center was presented last Tuesday to the Frederick County Council. "I'm happy to say that the team has accomplished a lot over  the last several months, and we feel very confident in the service coordination model," said John Peterson, the Chief Administrative Officer for the county.
In May, 2023, County Executive Jessica Fitzwater announced that Montevue would move from an assisted living center to skilled nurse occupancy. As a result, its  elderly residents would need to find other housing.
Dan Lewis, Chief Financial Officer for the county, said a number of  residents at Montevue will be placed in the service coordination model which allows for them to "age in place," but still have access to services previously received. Some could be in a home setting. "An evidence-based model that provides one-to-one trusting relationship that sees the clients and their needs as a whole, and then helps the clients use chosen services to meet the goals over time,"  he says.
The Deputy Chief Administrative Officer, Leslie Barnes-Keating, says the county has been meeting with residents and their families. "We took the time to hear from them, what was important to them, what questions they had about the process, and help them finalize their transition,": she said. "We've committed to continuing to do that to the extent that we need to do it.
As of Tuesday last week, Barnes Keating said there were 25   still left at Montevue. "All of the residents who were there have been actively engaged in the transition plan. Most of them have the final transition outlined and what that will look like. About three-quarters of those individuals have or will transition to CCRK," she says.
CCRC is Citizens Care and Rehabilitation Center.
During last Tuesday's meeting, Councilman Steve McKay asked about subsidies provided to residents who move from Montevue to Citizens Care and Rehabilitation. "We had a commitment to those Montevue residents that we would subsidize their higher costs at Citizens . Are we seeing that commitment through,": McKay Asked.
"We are making sure that we make financial arrangements based on the needs of the families, yes," Lewis responded.
The plan is for Montevue to no longer operate as an assisted living center by June, 2024. The second floor is to be renovated into a skilled nursing occupancy similar to Citizens Care and Rehabilitation.
By Kevin McManus