He says we need to avoid a government shutdown.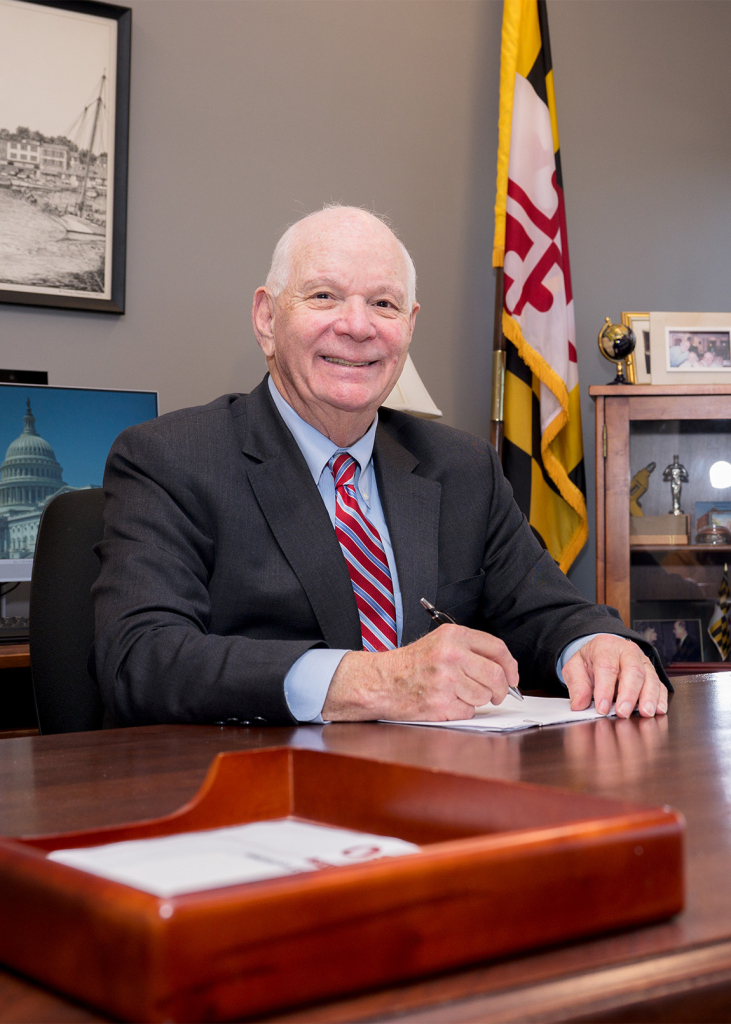 Senator Ben Cardin (D-Md.)
Washington DC (KM) Senator Ben Cardin (D-Md) says he and his fellow legislators are "relieved" that the government will not be shut down. But more needs to be done to keep federal agencies functioning. "The real answer here is for a bipartisan product on the year long appropriations bill.  And that's what we need to start working on immediately," he said.
Last week, both the House of Representatives and the US Senate gave their approvals to a continuing resolution to keep the federal government funded through early 2024.
Senator Cardin says Congress needs to pass supplemental appropriations bills  to deal with security issues such as aid to Ukraine and Israel, and China and Taiwan.
It then needs to approve other appropriations bills. "There's 12 separate appropriations bills for every agency. We need to pass those bills. We should have passed it by October one of this year. But we need to get 'em done as quickly as possible, and hopefully before we reach the next deadline in January. And they need to be bipartisan. We got to work together,:" he says.
The continuing resolution passed by Congress splits the deadline for passing full  year appropriations bills into  two dates:   January 19th, 2024 for some federal agencies, and February 2nd, 2024  for others.
Cardin noted that the continuing  resolution passed with bipartisan support, and that needs to continue as Congress members tackle appropriations bills. "It's not going to be the House dominating, or the Senate dominating or the President dominating. We have to listen to each other and be willing to compromise because that's what the American people expect us to do," he says.
But will legislators in the House and Senate continue this spirit of compromise, Senator Cardin was asked. "Oh, I've seen this before. So I can't say that we're not going to go up to the edge or miss deadlines in the future because I know we've missed deadlines in the past. I think it is our responsibility to make sure that doesn't happen,": he replied.
Congress is in recess for the Thanksgiving Holiday.
By Kevin McManus